Employing more sustainable / reduced carbon
growth promotion and crop protection methods
Highly accurate soil analysis for agronomists and farmers in combination with crop optimisation techniques and alternative fertiliser / pest control products can be applied on a field-by-field basis to boost production and protect the soil for the next crop – while protecting the local environment, and without increasing overall operational costs.
Maximise crop yield, quality and value
Over the past 5 years our growers have been using our OptiYield® system with considerable success in crops that include potatoes, carrots, beetroot, parsnips, onions, leeks and brassicas for which we have seen consistent increases in marketable yields ranging from 10-25% on average, providing substantial net profit increases for the majority of our clients.
Supporting regenerative farming objectives
Undertaking research into the potential for commercially producing potatoes on a regenerative basis through the Innovate UK funded Transformative Reduced Inputs in Potatoes (TRIP) project.
With other leading industry partners from Dyson Farming Research, Bangor University, The James Hutton Institute and Light Science Technologies, the three-year project will undertake farm-scale trials of regenerative methods.
For project updates click here (link to TRIP project blog page)
Reduction of nitrogen and phosphate inputs by 50%
These reductions are achieved through the use of:
Placement phosphate at planting, ensuring availability during initial growth stages
Applications of foliar nitrogen, ensuring direct absorption by the crop, reducing runoff and the release of greenhouse gases
Minimise carbon footprint
Today, conventional potato production's current carbon footprint comprises: fertilisers (55%, including N2O emissions from soil application of nitrogen fertiliser), storage energy (29%), seed (9%) and transport (5%).
Through the OptiYield® System we can reduce fertiliser (nitrogen) applications by 50% with no decline in yield, with farm trials regularly demonstrating a 10-25% yield increase.
Move toward Net ZERO
The National Farmers Union has set the goal of reaching net zero greenhouse gas (GHG) emissions across the whole of agriculture in England and Wales by 2040. One of the main areas to tackle is the inefficient use of nitrogen (N), which has been repeatedly highlighted in environmental and agricultural sustainability reports.
Nitrous oxide has a global warming potential of 298  times the impact of CO2 (over a 100 years).  AHDB estimates that within the UK, agriculture is responsible for 68% of the UK's nitrous oxide emissions, of which 31%  can be attributed to nitrogen fertilisers.
Using foliar applied nitrogen prevents environmental losses through:
Leaching (loss of nitrogen in the form of nitrate in soil water)
Denitrification (the conversion of nitrate into atmospheric nitrous oxide (N2O) or sometimes nitric acid under acid conditions (NO) by soil bacteria)
Volatilisation (the loss of nitrogen through the conversion to ammonium or ammonia gas, which again is released into the atmosphere)
The POSTCOVA trial results demonstrated the combined use of placement at planting and foliar applied (FOLIA-N) nitrogen (along with selected biostimulants and microbes) can contribute to reducing direct nitrogen use by 30-60% and nitrous oxide emissions by 90%.
Increase financial sustainability
The priority of a sustainable business is to be financially sustainable, in order to continue contributing positively to the communities they serve and the wider stakeholders, year on year.
On-farm trials have demonstrated time and again that the use of the combined OptiYield® System of highly accurate soil analysis and innovative products can increase marketable yield by 10-25%, while reducing macronutrient inputs such as nitrogen and phosphate by 50%, making a significant impact on a farm's bottom line.
Working towards UN Sustainable Development Goals
Emerald Research Ltd (ERL) through its trial work and commercialisation of its research under the OptiYield® brand, is working toward the following UN Sustainable Development Goals:
SDG 2 – Zero Hunger – End hunger, achieve food security and improved nutrition and promote sustinabale agriculture.

2.3 Double the productivity and incomes of small-scale food producers
2.4 Sustainable food production and resilient agricultural practices
2.6 Invest in rural infrastructure, agricultural research, technology and gene banks

SDG 12 – Responsible Consumption and Production – Ensure sustainable consumption and production patterns.

12.3 Sustainable management and use of natural resources
12.4 Responsible management of chemicals and waste
12.6 Encourage companies to adopt sustainable practices and sustainable reporting

SDG 15 – Life On Land – Protect, restore, and promote sustainable use of terrestrial ecosystems, sustainably manage forests, combat desertification and halt and reverse land degradation and biodiversity loss.

15.1 Conserve and restore terrestrial and freshwater ecosystems
15.5 Protect biodiversity and natural habitats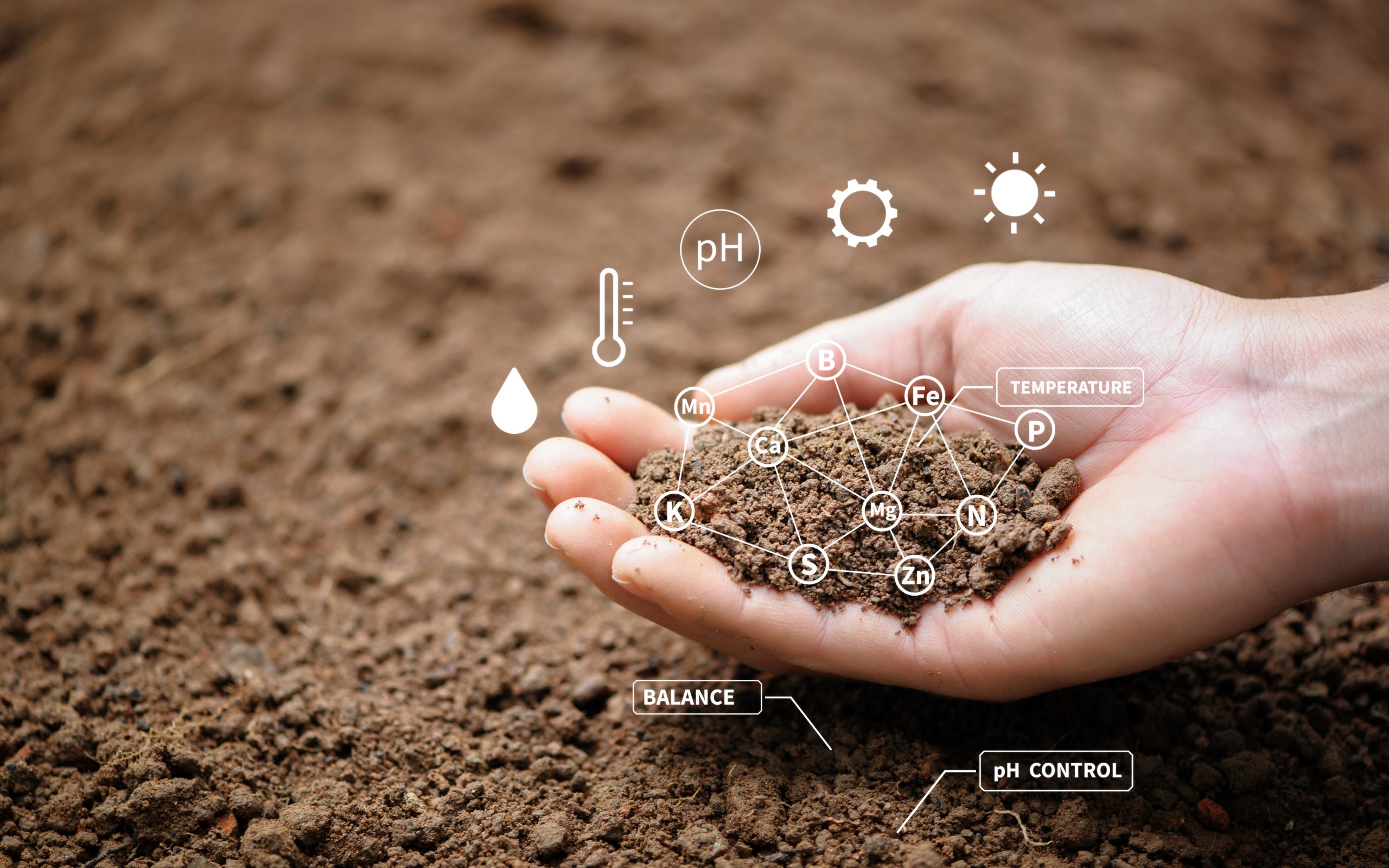 Radical Soil Science
Proven next generation soil analysis – containing 18 soil health indicators including organic matter as standard and showing crop available nutrient levels. Developed from 45 years of worldwide soil science.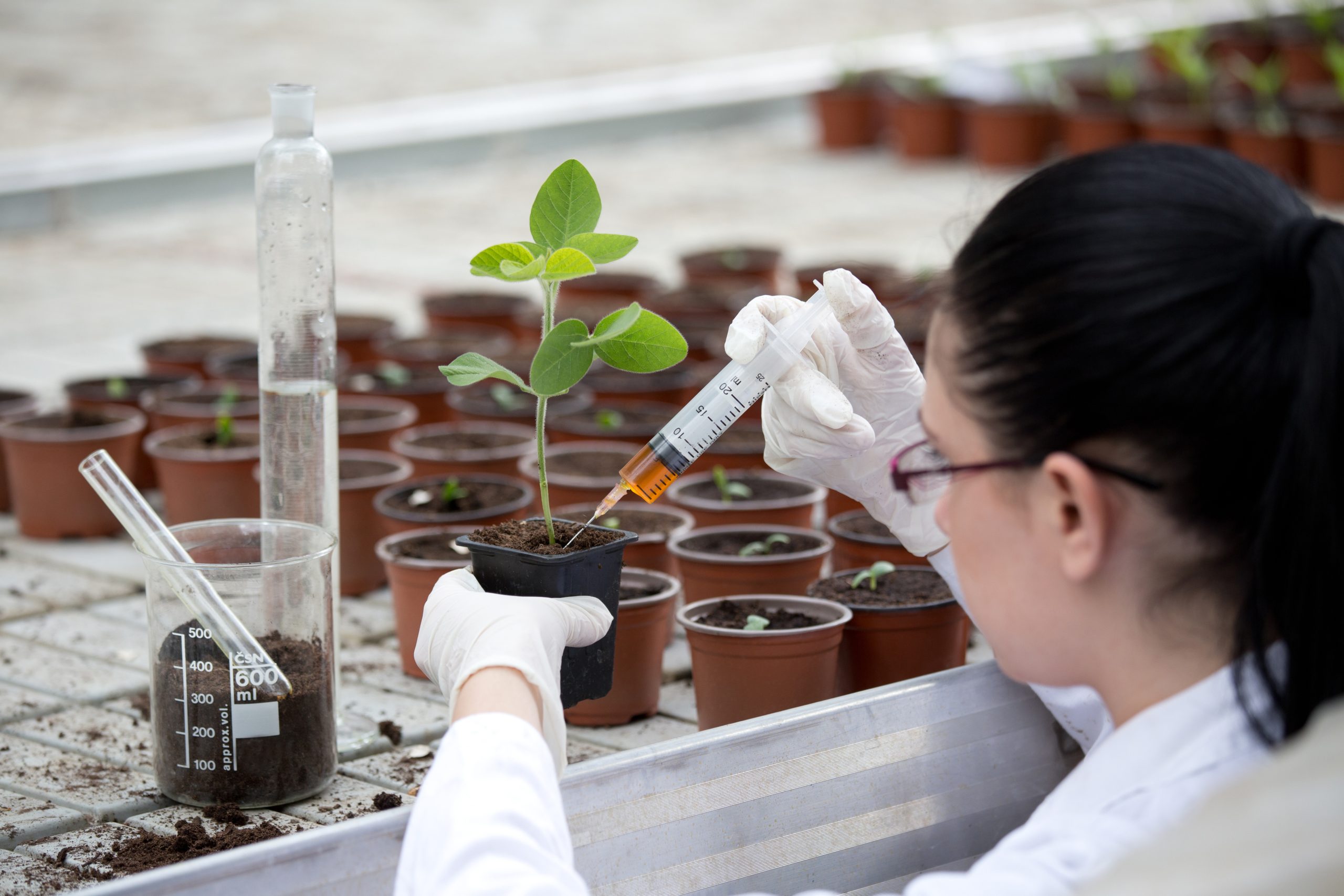 Continuous R&D
Develop techniques to separate novel bioactives from natural sustainable sources. Optimise the production processes and formulation of innovative active compounds for agricultural use.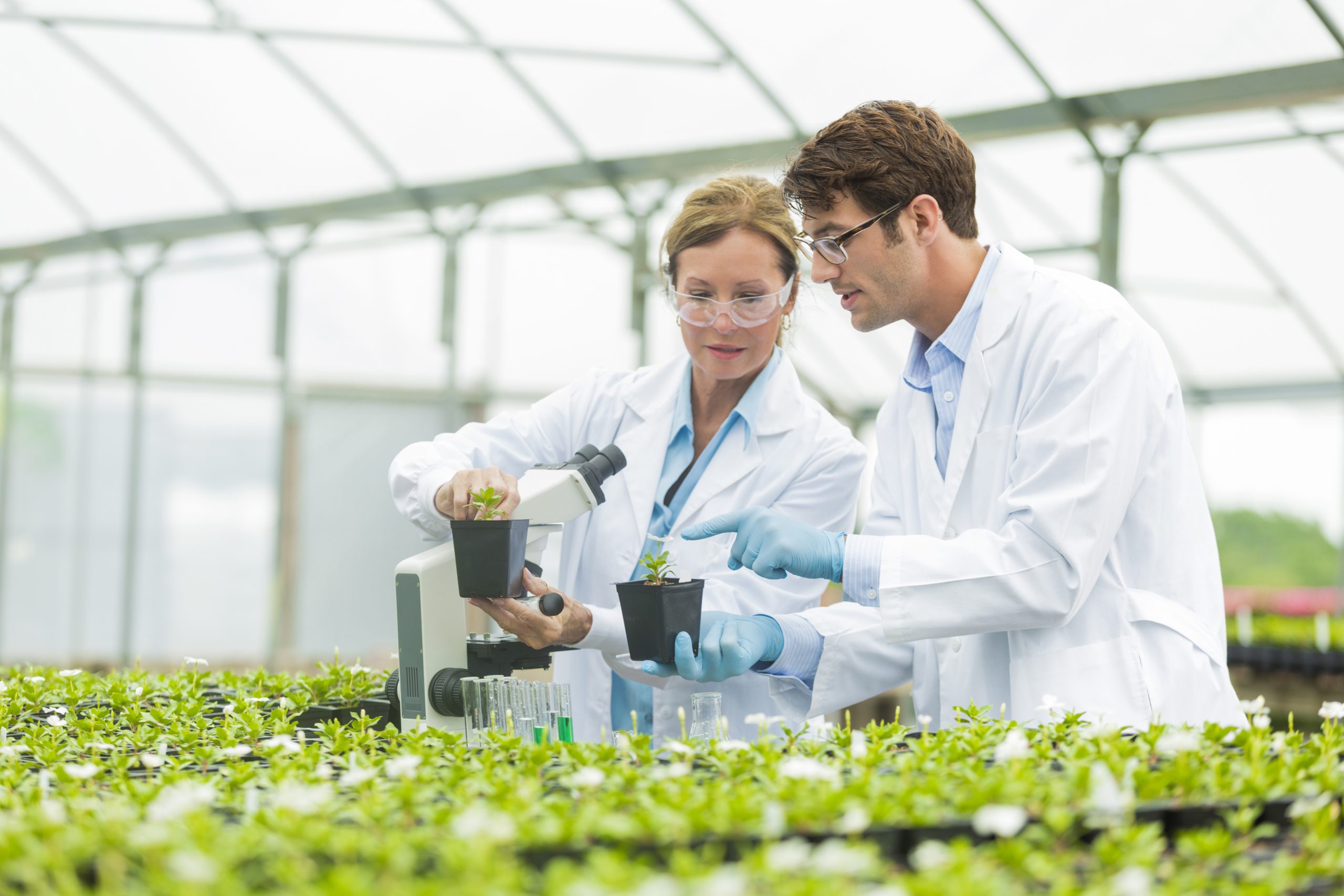 Biotech Products
Glasshouse & field trials of the bio-products on critical pathogens or as biostimulants for key crops take place at our research facility, based at Bangor University's Henfaes Research Centre.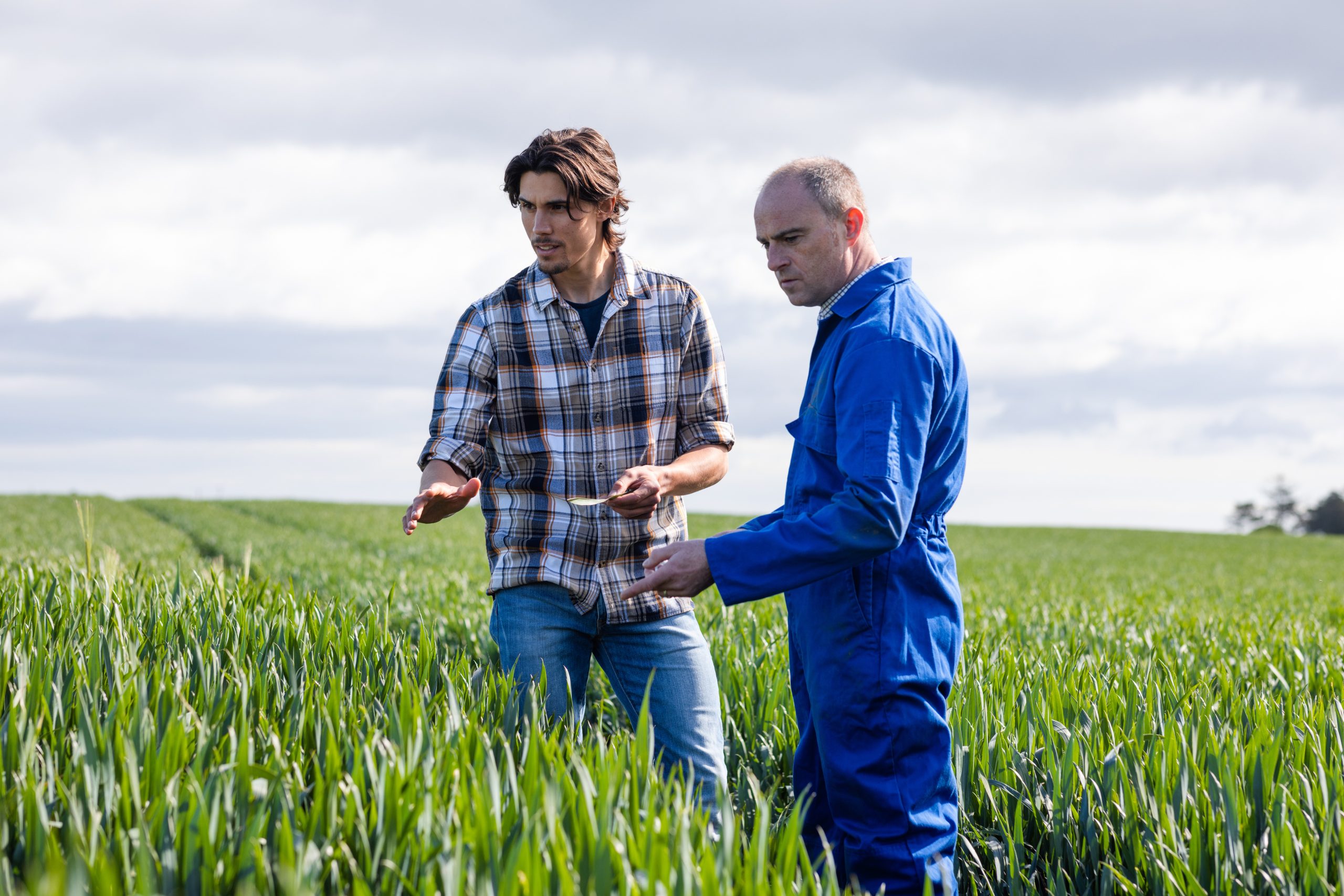 Customer Experiences
Agronomists and farmers using OptiYield® have achieved reliable, increased yields and crop quality.
Use the slider on the image below to see the before & after results: